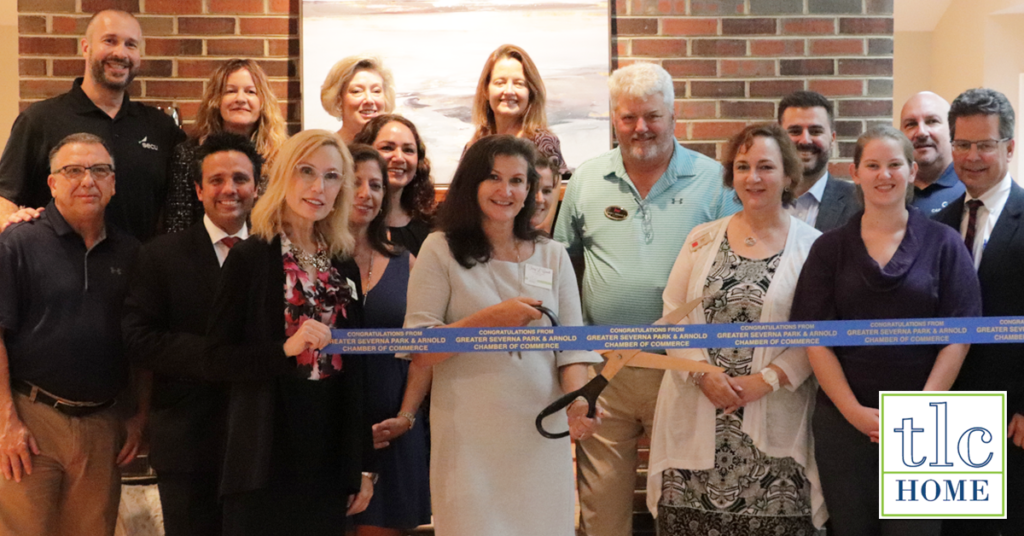 In January of this year, TLC Home celebrated 10 years of  business in Anne Arundel County. Throughout the year we created specials, posted on Facebook, and made an effort to do more speeches and networking. But I couldn't figure out how to top it all off in a celebration. How do you throw a ribbon cutting for a business that started out as an organizing service? Do you just throw a party at a restaurant, or could we make it more unique to what TLC Home does? 
My answer came in September in the form of a job opportunity.  I was contacted to stage a home in Severna Park, MD and as I did the walk through, an idea hit me. Hold a Ribbon Cutting Ceremony in a house that I had staged! I would need the homeowner's and realtor's go ahead, but showcasing the house as part of the celebration, could only bring it more attention to other realtors and in turn, their clients. The house that gave me the idea was the house I needed. It had everything: room for guests and parking, an attractive location and design, and most importantly the house would showcase what staging can do for a property. Fortunately, they agreed!
The house was a unique property, the homeowner had previously received comments that people didn't "know how to use the rooms". It required allocating the staging budget to maximi
ze potential of the space while still giving a high quality feel, which the house richly deserved. The house was a space meant to entertain. It had a wonderful living and dining space, a great kitchen, and some unique spaces that required a stager's problem solving skills.
The uniqueness of the house reflected the uniqueness of TLC Home, a company that never loses its personal touch while doing everything to show how your house can become someone else's home.