Telling clients how to prepare their home for sale is the easy part. You know what condition the house needs to be in and how it should look to get top dollar. The tricky part is getting owners to buy in and take action. If not done well, asking a homeowner to make changes often results in a poorly prepared house or worse – not getting or losing the listing.
If the goal is to achieve a successful sale, homeowners must want to make the necessary adjustments. It can sometimes feel like getting a kid to eat their vegetables. We know certain changes are as beneficial as broccoli; but unlike our kids, "Because I said so" isn't an option (even if we really, really, want it to be).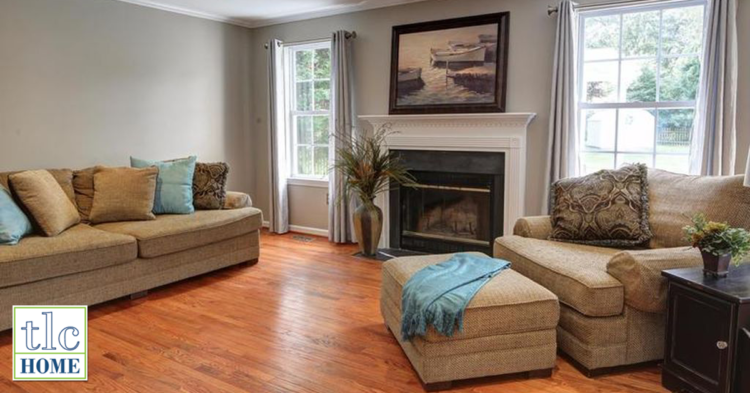 Here's how:
P.I.N. – Be Polite, Informative and Non-judgmental. Attitude is everything. A person's home is their most personal possession. It reflects their personality and provides a map of their life. Before you even see their home, go over the basics of what every house needs so the owners do not feel judged. Provide statistics and past listings to showcase your expertise.
Keep Them Okay – Ask permission as you move through their house. Is it okay if walk through the house on my own first? Do you mind if I look in your closets? May I see the bedrooms? Each time you ask them to allow something; they aren't just saying yes to that action, they are saying yes to your help. Keep them feeling comfortable and in control so when you start to tell them what changes will help sell the house, they are more willing to listen.
Show & Tell – Provide visual examples of the changes you see as helpful. Ask permission to do a mini stage of a desktop or counter top so they can see the difference between living and selling. Tell the owners how your changes benefit the sale; sneak in compliments as you discuss changes. "What a beautiful family, but let's put those photos away and we can use candlesticks to showcase your fireplace."
Take Action – Provide staging To-Dos. Selling a house is overwhelming, so provide a list of resources. Painters, movers, stagers, cleaners and storage companies can all help make the process of selling a little less daunting. Schedule a follow up; creating accountability helps motivate homeowners into taking action.
"Go clean your room!" isn't as effective as taking our time and creating understanding. Words matter, especially when it comes to someone's home and family. The right turn of phrase, combined with respectful actions, and on the spot examples can help clients take the leap and turn maybe into yes.
Best Wishes,
Terry & Tess