TLC Home completed a new type of staging project just before Thanksgiving: New Construction. 551 Leftwich Lane in is part of a new townhouse community in Annapolis, MD. New Construction properties present their own challenges when it comes to staging. A new, modern, open floor plan means standard Living Room, Dining Room, and Kitchen spaces aren't separated, instead offering two large open spaces and a small nook.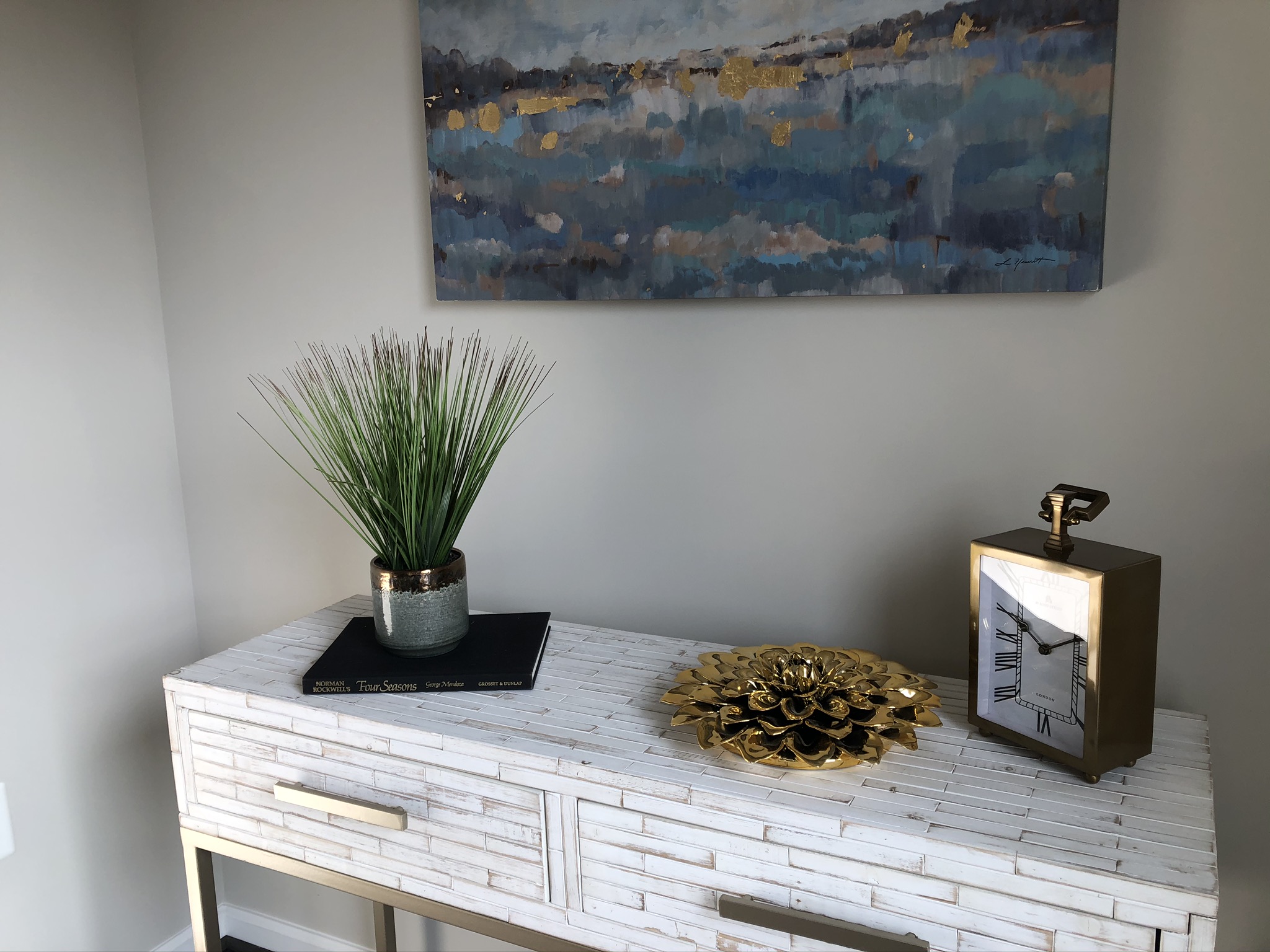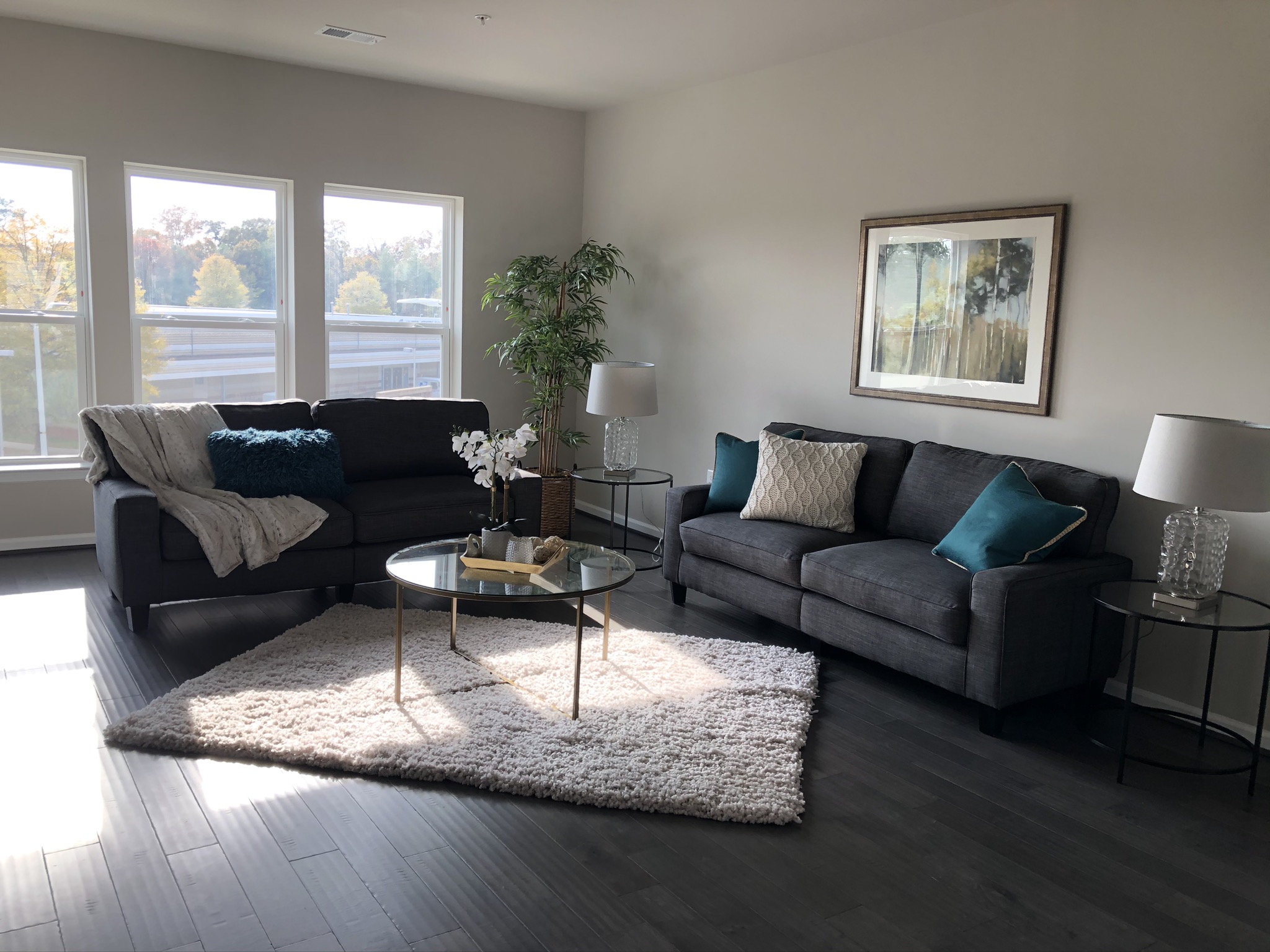 We chose furnishings that reflected the modern style and space and made the house feel like it could be a home. We purchased a modern style desk for the nook to show how useful a small space can be and used bold colors and sharp lines to define spaces. The square footage was large enough that we designated a larger living space at the front of the house.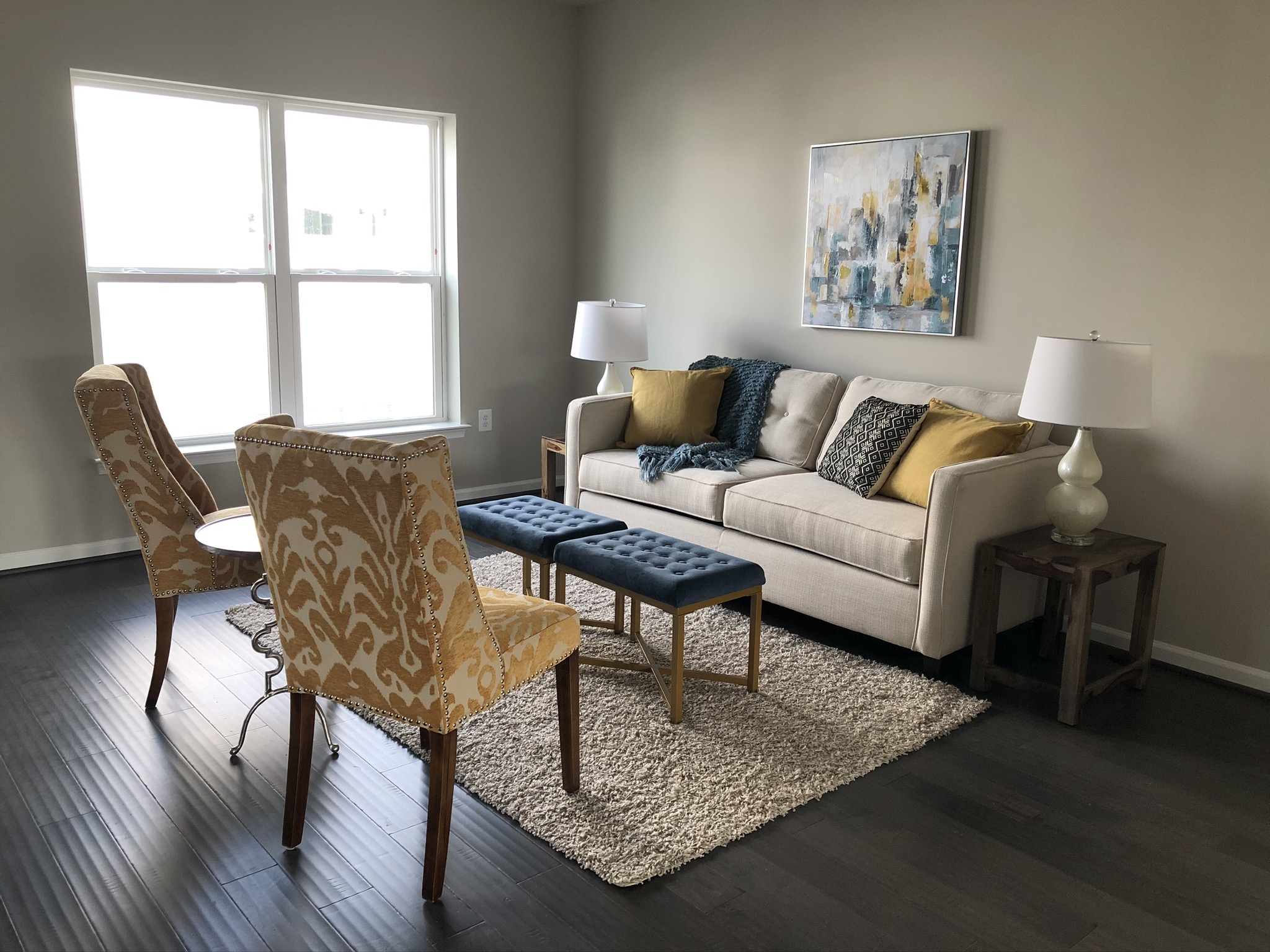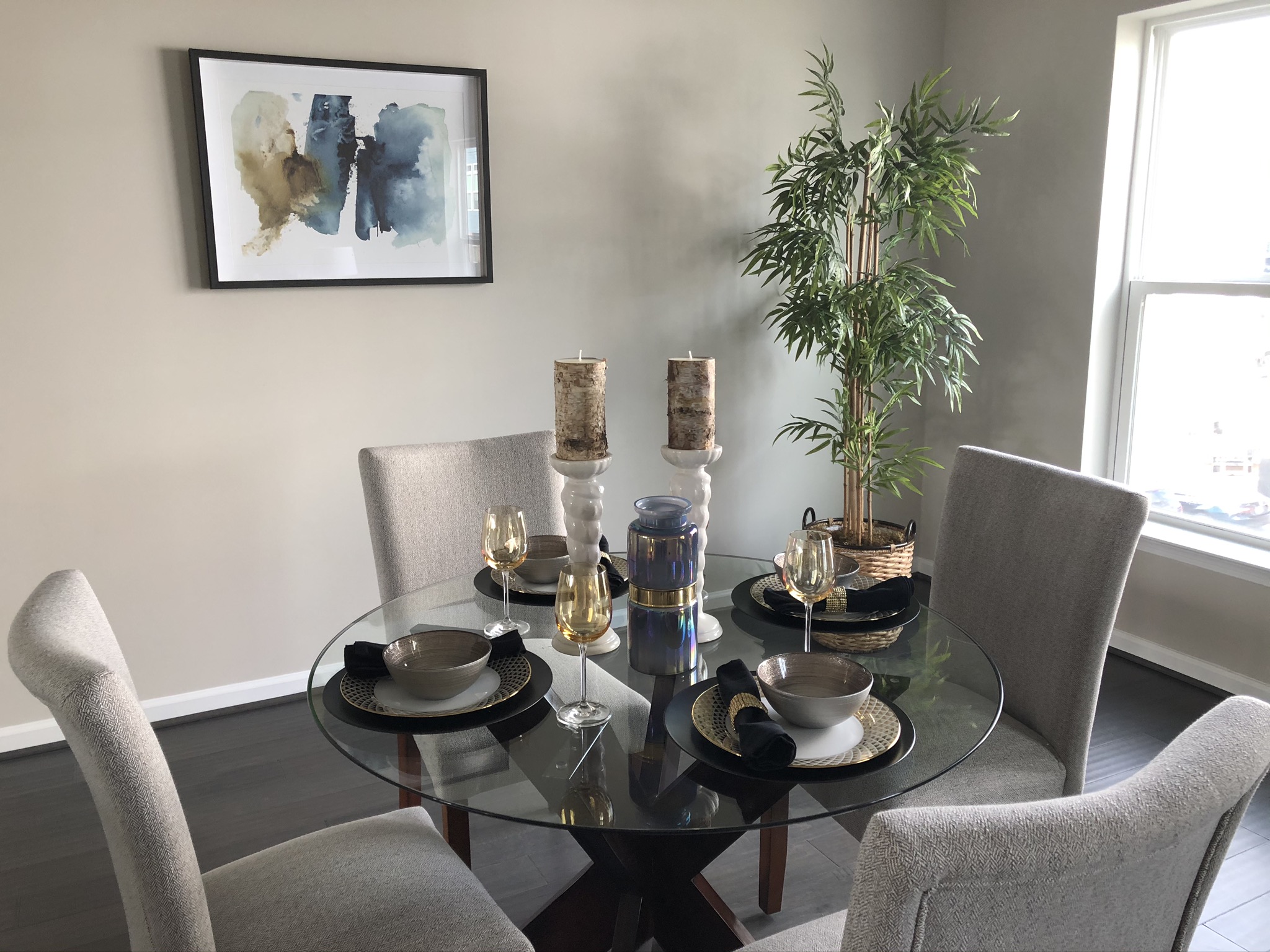 The second open area continued the bold, blue and gold color scheme in the living space, and we added blue and gold accents to the modern glass dining table and smooth, crisp linen chairs. The main level was completely staged, but not fully decorated they way a model home might be. Managing the builder expectations was important. Compared to a typical model home, staging can seem sparse. But we feel we accomplished our goal and more!